The Dean is responsible for all academic, administrative and financial functions of the College of Engineering, Forestry & Natural Science (CEFNS) at Northern Arizona University. The College is comprised of 10 academic degree granting units, 7 research centers/institutes and 10 core facilities. It currently consists of about 240 academic faculty, 150 classified staff and 6300 students pursuing degrees of which 330 are graduate students. The College now graduates more than 1100 students per year. The College annually graduates about 50% of all of the Ph.D.'s conferred at NAU, generates a significant portion of the external grant dollars and associated indirect costs that come to the University. The College of Engineering, Forestry & Natural Sciences is one of six academic colleges at the University.

Links:

NAU College of Engineering, Forestry & Natural Sciences

ADMINISTRATIVE RESPONSIBILITIES
Serve as chief academic, administrative and budget officer for the College
Oversee the College's budget (~$40M annually) using sound financial management and planning practices
Handle hiring, evaluation, promotion, tenure and grievance of faculty and staff
Promote social justice and affirmative action/equal opportunity in all activities
Actively engage in successful fundraising and outreach activities
Serve as the spokesperson and representative for the College within the University, as well as outside the University (alumni, general public, professional organizations, state and local government)
Serve as a member of the President's Cabinet and the Provost's Academic Leadership Council.
ADMINISTRATIVE ACCOMPLISHMENTS
Instituted a College-wide Faculty Workload Policy
Instituted and funded a new college-level position: Associate Dean for Research
Hired 33 tenured/tenure-track and 86 non-tenure-track faculty to date
Developed a CEFNS Strategy Group with faculty, staff and alumni membership
Successfully promoted the College in the U.S., China, India, Saudi Arabia and Kuwait
Made fundraising a priority in the College and established a list of Comprehensive Campaign Goals. Approximately $17M of new gifts have been realized or committed since June 2009 and the endowment corpus has risen from $8.4M to ~$15M during that same time.
Initiated and supported A Foundation for Excellence: The Plan for Making the NAU School of Forestry the Top Ranked Program in the United States
Restructured and relocated the CEFNS Student Services Center (centralized advising)
Developed and initiated a CEFNS Teaching & Research Machine Shop
M.S. Degree in Climate Change and Solutions promoted and approved
Ph.D. Degree in Earth Sciences & Environmental Sustainability supported and approved
Informatics and Computing Program supported and established in the College
DISTRICT VI DIRECTOR

American Chemical Society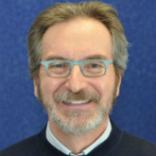 Dean

College of Engineering, Forestry & Natural Sciences
Northern Arizona University